Assessing and optimising movement processesErgonomics in the workplace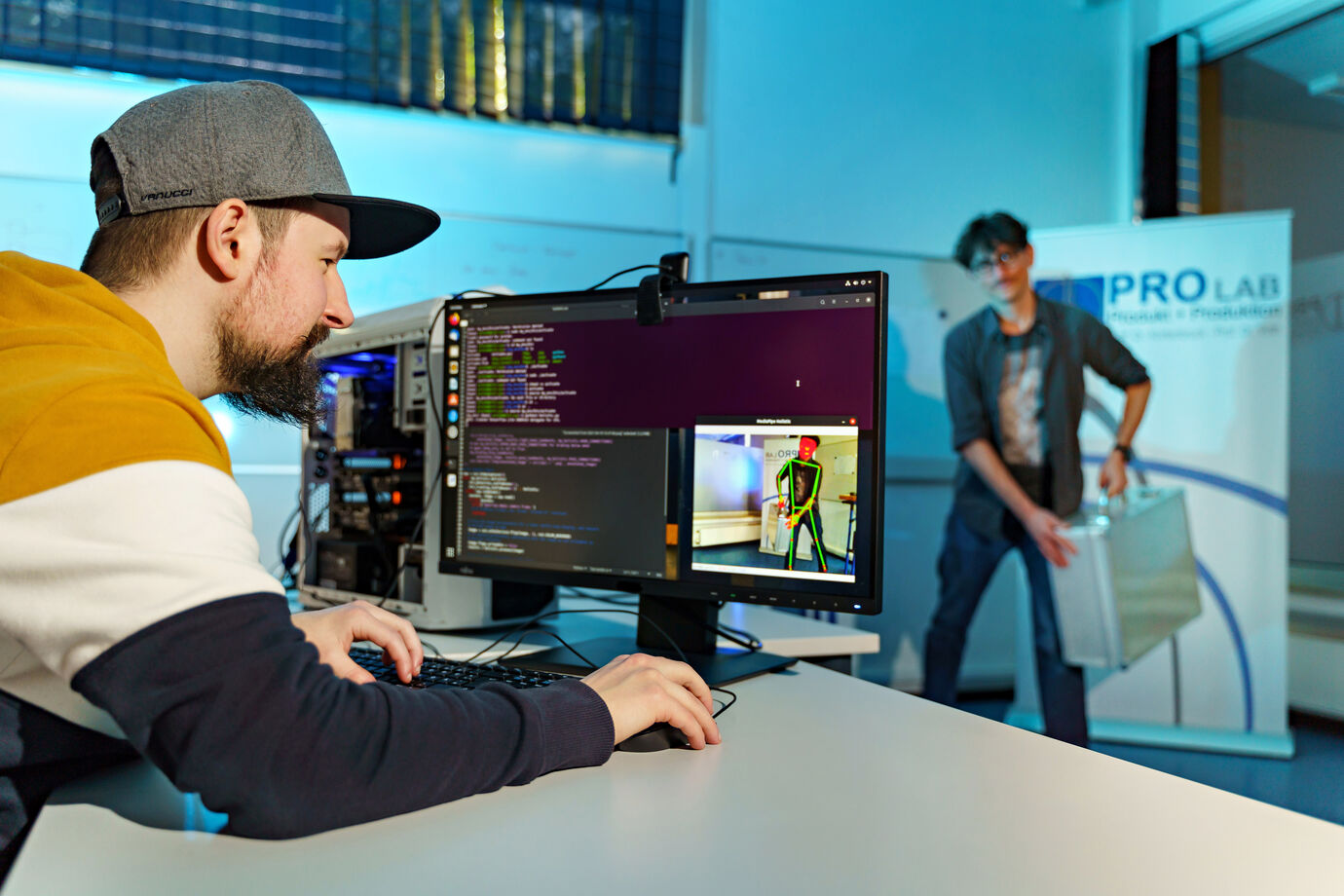 Anytime and anywhere people interact with their environment: they move in their daily routine, doing sports and at work. How can such movements automatically be measured, evaluated and optimised where necessary? That is the question our PROLAB Produkt + Produktion at THGA is investigating. The lab is headed by Prof. Dr. Gereon Kortenbruck, and its team of employees from labour science and industrial engineering have developed an automated system that records movements, for example at the workplace, using a simple mobile phone or tablet. The movements can then be displayed and assessed easily regarding their quality.
Improving individual working conditions
The recording works like this: a neuronal network is used to place a skeleton with clearly defined points such as eyes, elbows etc., across the body recorded, almost in real time. These points are interconnected, allocated to coordinates in a grid and recorded with up to 30 images per second which allows for an immediate recording of the movement process. This procedure does not only help displaying body movements - it is also a great tool to improve individual working conditions. Industrial workplaces in particular can be designed more ergonomically, and simplified work processes can be established to protect people's health and prevent diseases and injuries which may be caused by wrong positions of the body. Early instances of fatigue can also be detected and counteracted timely - prevention may come in the shape of tools or a newly designed work environment. Likewise, the healing of sport injuries can be monitored (or even hidden sport talents recognised). In the years to come, THGA will evaluate the low-cost automation system in collaboration with different partners of sport and industry.
Contact
Prof. Dr.-Ing.
Gereon Kortenbruck
E-Mail

Telephone

Office

PROLAB 01
To the profile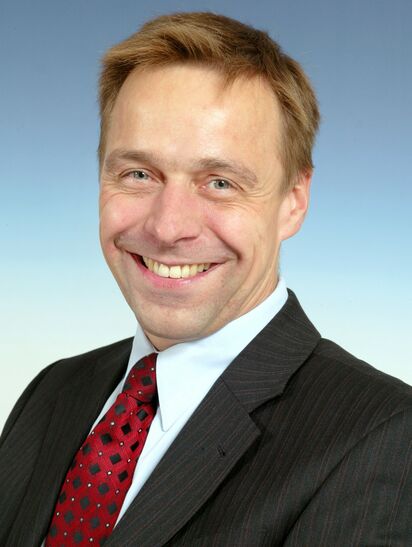 Lukas Jakubczyk
E-Mail

Telephone

Office

PROLAB 05
To the profile