THGA - our mission statement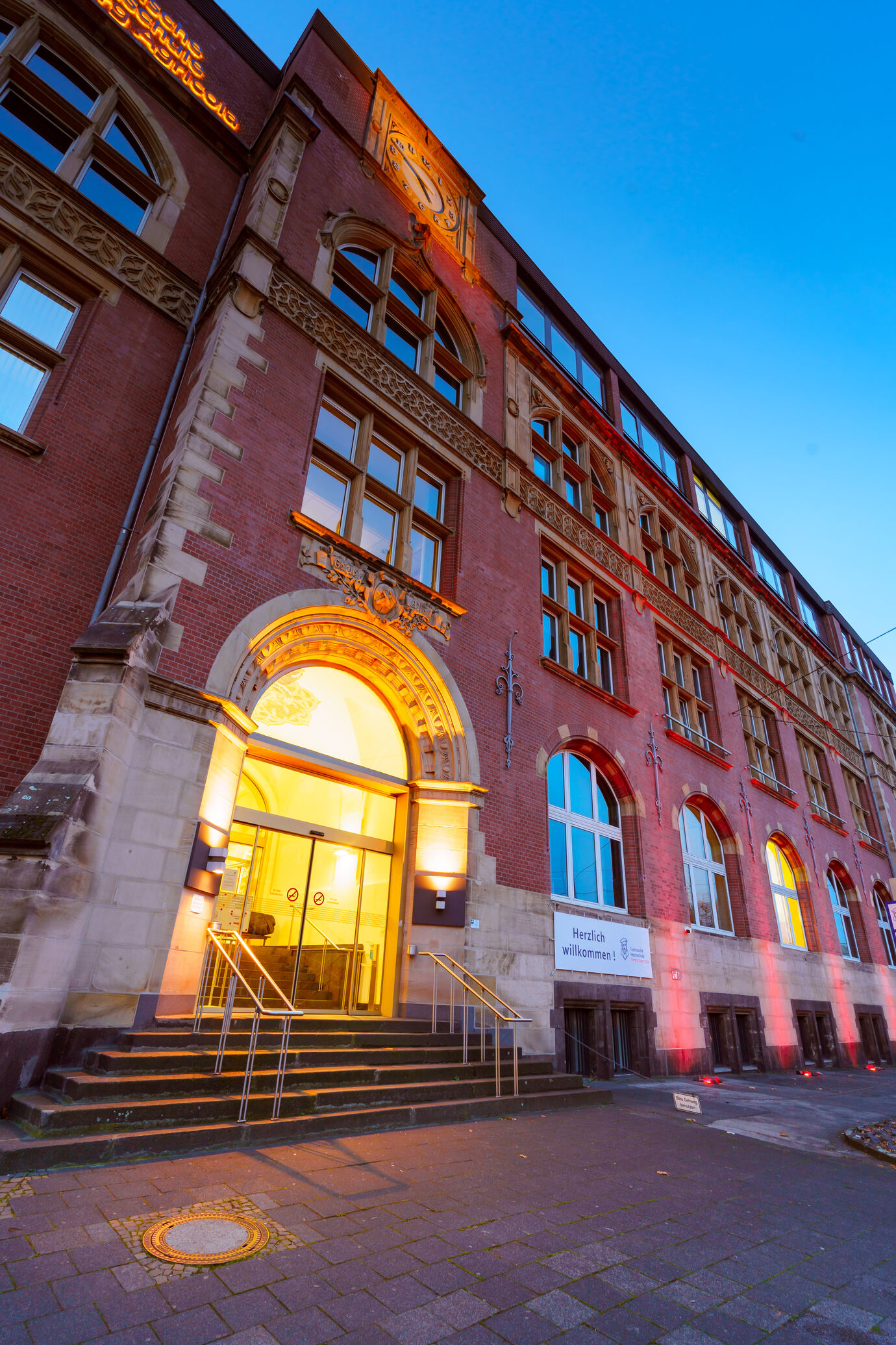 Vision
TH Georg Agricola – Shaping the future since 1816
We firmly believe that sharing knowledge and technology helps to create a world worth living.
We want to shape a future...
... for people who use education to create career opportunities
... by qualifying experts – regional, national & international
... for our society because our work contributes to a sustainable, peaceful and democratic world
This responsibility is a challenge we are facing with due diligence and keen commitment - in teaching and research.
Mission
Our duty is our pledge: responsibility for knowledge and education.
Our work is there to foster education. We pledge to turn our knowledge into an excellent offer in teaching and research integrating aspects of technology, business and social responsibility.
We preserve and enlarge knowledge and develop innovative technologies. To achieve that, we closely collaborate with our partners in politics, business and society.
We identify and promote talents as best as we can - no matter where they come from.
In particular, we support mining regions in their structural change helping them exploit the opportunities offered by sustainable mining, mining engineering and future-oriented post-mining endeavours.
We use available resources responsibly. We promote transparency and a dialog between science and society. We are a democratic university and offer opportunities of getting involved to all our members.
A promise of performance
Promise and performance – creating future prospects
We create prospects...
...for our students by qualifying talents of any nationality for academic professions, helping them to make a career and supporting their personal development.
... for our society by contributing to the social and economic development and to technological progress. There are two contributions worth mentioning: of course, our qualified graduates, and the results of our practice-related research.
... for our partners in industry, service and administration: we flexibly respond to changes in the (job) market, and our partners benefit from our knowledge, research and the innovations we create.
... for our employees by offering good jobs and continuously improving our organisation. Our leadership and working together are shaped by an appreciative culture.
Our values, our culture
We believe in loyalty and motivation - of all people involved.
The way we deal with each other is based on a culture of humaneness and openness. We are open to all people disregarding their origin, age, gender, faith or sexual orientation.
We practise a culture of fairness and partnership. We tackle challenges and conflicts and work towards solutions.
Our work and motivation excels - becasue we practise involvement, co-determination, team culture and transparent information and decisions.
Strategic objectives
I. TH Georg Agricola is a leading university of applied sciences that is recognised in the market and an indispensable part of the education landscape of North Rhine-Westphalia.
II. TH Georg Agricola enjoys an excellent reputation and prestige at regional, national and international levels.
To achieve this objective, THGA has been building strong networks with different stakeholders:
Companies in different industries, administration institutions and associations, and higher education schools and colleges whose graduates might seek for a study place at THGA

Scientific institutes (university and non-university research institutes), the ministries of the federal and state governments which are responsible for THGA and its departments as well as political representatives at local, state and federal levels
In addition, THGA also communicates extensively to the public.
III. TH Georg Agricola has improved its overall funding.
Working together with the State of North Rhine Westphalia and its private owner, THGA has managed to secure long-term sufficient funding.

THGA has increased the amount of third-party funds by promoting third-party fundraising and optimising its administration.

THGA ensure that the financial resources available are used in the most efficient way possible.
IV. TH Georg Agricola has developed its teaching, research and knowledge transfer towards the future which has helped to increase its competitiveness.
THGA has further developed its teaching scope as follows:
in the Bachelor programmes providing the foundations of engineering qualification, and in its research-based Master programmes

by providing offers of lifelong learning in additional opportunities of training and education

by enabling flexible study courses which allow people to combine a university degree with their work and family life

by providing specialist and general advice and support in particular for part-time students
THGA has further developed its research activities and transfer offers as follows:
by establishing and operating research centres for different focal points

by improving the organisational and financial framework of research and knowledge transfer
THGA has continuously improved its organisation, service range and internal communication.
V. TH Georg Agricola actively promotes the development of its employees.
It selects employees with a view to the future and provides development opportunities.

It ensures good workplaces and working conditions to its employees.

The employees are very loyal to THGA and identify with its targets, creating a feeling of "we together".