What does it cost to study abroad?
The cost of studying abroad depends very much on where you study. Cost of living, tuition fees and travelling expenses vary strongly.
However, there are funding opportunities that you can make use of to cover at least a part of these costs.
Scholarships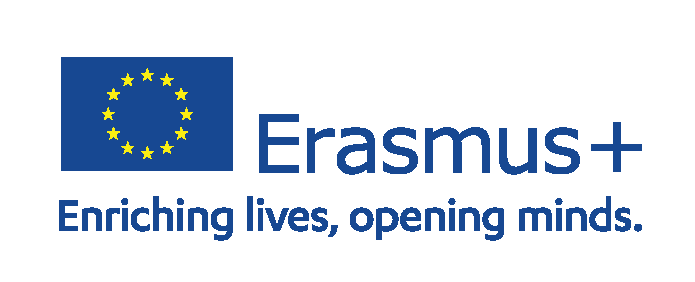 Erasmus+ is the EU's programme to support education, training, youth and sport in Europe. Erasmus+ combines the previous EU programmes for lifelong learning, youth and sport as well as the European cooperation programmes for higher education. Since 1987, ERASMUS programmes have been promoting the cross-border mobility of students, lecturers and university staff. All 27 member states of the European Union participate in the programme, and they are joined by Iceland, Norway, Liechtenstein, Turkey and Northern Macedonia.
Until 2020, around 2 million students have already benefited from Erasmus+ in all parts of students' lifecycles including doctorate programmes, part-time studies or internships abroad. You can find more information on Erasmus+: Studying abroad.
Erasmus+ also supports internships of six to eight weeks that have been organised by students themselves. These can be done in companies and organisations located in the Erasmus member states. You can find more information on Erasmus+: Internships abroad.
The Erasmus Charter for Higher Education 2021-2027 can be found here, the Erasmus Policy Statement here.
The German Academic Exchange Service and the Federal Ministry of Education and Research continuously support PROMOS scholarship programs for a stay abroad. The funding can be applied for language courses as well as for summer schools or studies in another country. All students who are regularly enrolled at the THGA can apply. The application must be accompanied by either a letter of recommendation from a faculty member or an evaluation form completed and signed by the faculty member. More information can be found here.
As part of the HAW.International program, which intends to make students fit for the international labor market of the future, THGA awards several scholarships to motivated students in 2022 and 2023. The project is financed by the German Academic Exchange Service (DAAD) with funds from the Federal Ministry of Education and Research (BMBF).
What is funded:
• Up to 12 months at a partner university of the THGA
• Monthly support (depending on the country, e.g. Italy 1,025 €; Thailand 1.200 €; USA 1.200 €)
• One-time travel allowance (depending on the country, Italy 375 €, Thailand 1,100 €, USA West 1,275 €)

Who can apply:
• Bachelor and Master students of all disciplines who are enrolled at the THGA
• The promotion of students from further education and part-time studies is possible as long as the planned
study abroad is in full-time.
• The promotion of students who are enrolled at German universities but lack German citizenship is possible
if they are degree seeking. Funding in the home country is usually not allowed.
How to apply:
• Fully completed application form
• Curriculum Vitae
• Current certificate of enrolment
• Current transcript of records
• Proof of language proficiency, insofar as the studies do not take place in the native language (can be
handed in later during the application process)
• Recommendation of a lecturer or completed form "Academic performance of the applicant