Master in Material Engineering and Industrial Heritage Conservation
This study programme has been launched in the winter semester 2021/22.
A Master in Material Sciences and Industrial Heritage Conservation (MEIHC) opens excellent new job prospects, provides the opportunity to learn more about sustainability issues, and prepares for organisational and leadership assignments.
After their life cycles have been completed, objects of industrial heritage raise the issue of conservation instead of demolition. Former collieries, steelworks and other objects can be put to new use. The modular structure of the MEIHC allows to combine aspects of humanities and science when exploring questions of how to manage reuse and conservation.
What do engineers need to know about the history of the materials used and the buildings constructed from them? How can this knowledge help to develop appropriate coating systems or find suitable replacement materials? How does it help to manage decay processes in a controlled manner?
To resolve such challenges, graduates will develop a technical comprehension of damages caused by aging, tear and wear and corrosion and assess those regarding their cultural dimension and impact. They will also learn to handle historic assets and apply new manufacturing technologies as well as tailor-made material solutions.
Students can choose between two majors: Industrial Heritage Conservation and Material Engineering.
The research-oriented modules, offered in cooperation with the Zollverein Foundation at the UNESCO heritage site, help graduates to develop and solve own queries and to apply their knowledge practically at object of industrial heritage.
The cooperation with the Deutsches Bergbau-Museum Bochum, Leibniz Research Museum for Georesources, enables the students to use the infrastructures of the institution in addition to a professional exchange with the staff of the research areas material science and research laboratory.
The programme is taught in English (exception: some optional compulsory modules).
THGA is a state-accredited university and does not charge tuition fees. The only contribution due is a small fee for the use of university facilities and public transport in NRW.
Facts and figures – overview
Degree:
Master of Science (M.Sc.)
---
Duration:
Full-time: 4 semesters
Part-time: 6 semesters
---
Programme start/application:
The study programme will start in winter semester 2021/22.
Students will be able to start in the winter semester; the application deadline is always 15 July of the respective year. If you intend to enrol in the summer semester, please contact our study advisor; in such cases, the application deadline is 15 January.
---
Entry requirements:
A first-level university degree qualifying for a relevant profession in Applied Material Sciences or similar (Bachelor or German Diplom) with an overall grade of "good" or higher. Graduates with a degree in other fields or a lower overall grade will be admitted after their aptitude has been identified in an aptitude test.
Proficiency in German and/or English language as per examination regulations.
Contact
Prof. Dr. rer. nat.
Michael Prange

Vizepräsident Forschung, Entwicklung und Transfer
E-Mail

Telephone

Office

G3 R102
To the profile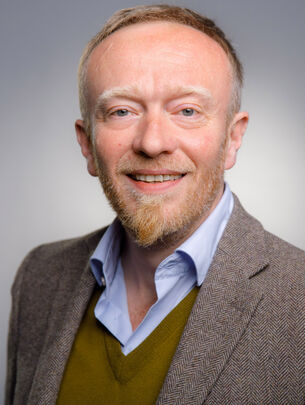 Dr.-Ing
Julia Baak
E-Mail

Telephone

Office

G5 R307
To the profile