Master in Electrical Engineering and Information Technology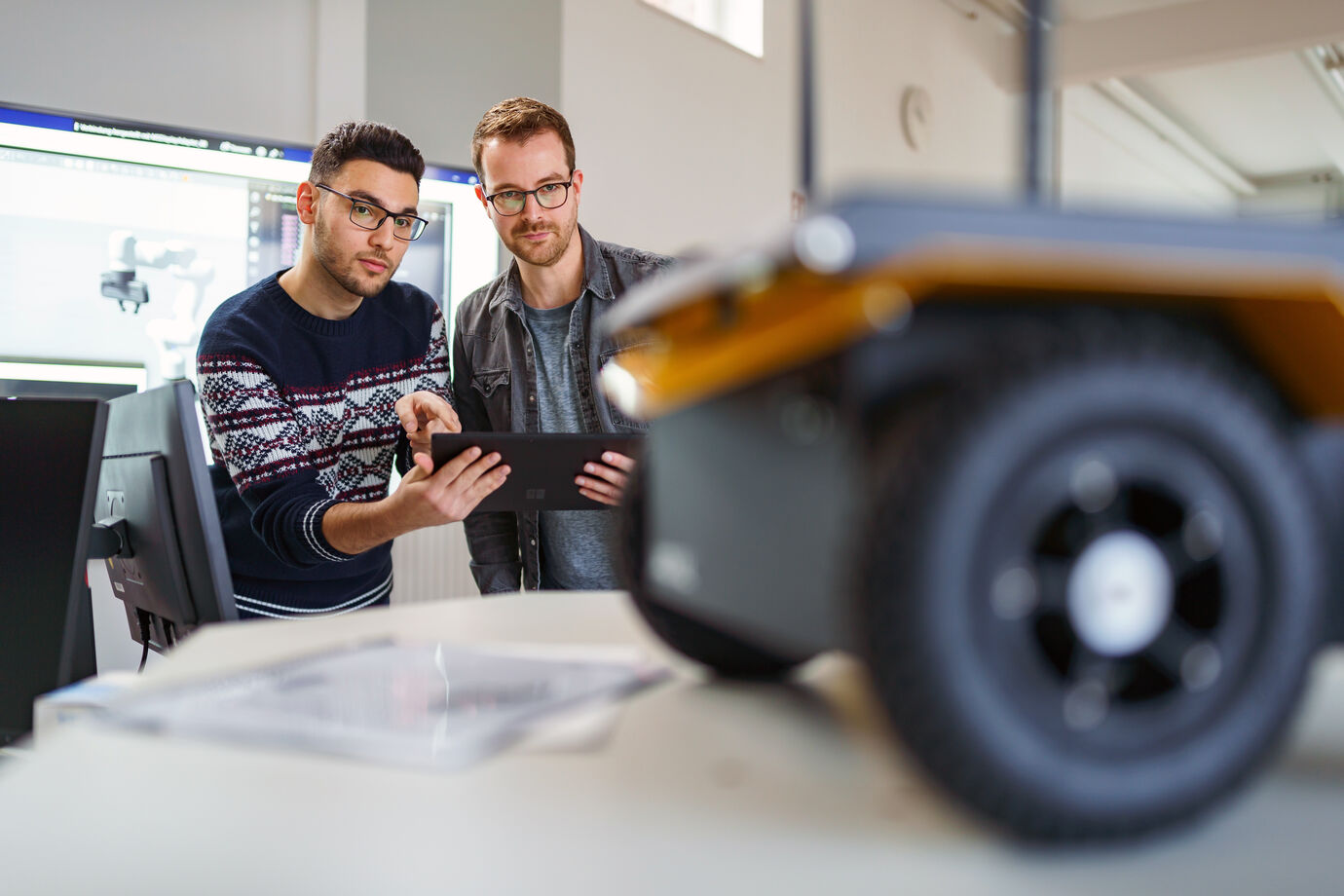 A Bachelor's degree helps you to get your first job with interesting assignments and a good salary. But maybe you have learned things in your Bachelor programme you want to explore further? Or you want to focus on completely new fields of knowledge? Or you think about working in research and development or even doing a PhD? Some professional careers are eased by a Master's degree, and for others, such a degree is essential.
If you have obtained a first-level university degree in Electrical Engineering or Information Technology, then we are happy to welcome you on our Master's programme which has been running since 2013.
The Master's programme Electrical Engineering and Information Technology is offered as a part-time degree and helps to deepen and enhance the knowledge acquired in a relevant undergraduate programme. It provides individual opportunities of specialisation in Power engineering and Information Technology and Digitalisation. Graduates will be offered a wide professional range of opportunities in industry, research and development or in higher public service and also qualified for occupying leading positions and doing a PhD project.
THGA is a state-accredited university and does not charge tuition fees. The only contribution due is a small fee for the use of university facilities and public transport in NRW.
Facts and figures – overview
Degree:
Master of Engineering (M. Eng.)
---
Duration:
Part-time: 5 semesters + Master's thesis
---
Programme start/application:
Summer semester and winter semester
---
Entry requirements:
Qualified degree of an accredited first-degree university programme (Bachelor or German Diplom) in Electrical Engineering or Information Technology or similar with an overall grade of 2.5 or higher.
Candidates not meeting these requirements can prove their aptitude in an interview.
The Master programme is taught entirely in German. Proof of C1 must be provided.
Contact
Prof. Dr.-Ing.
Gerd-Jürgen Giefing

Head of the study program
E-Mail

Telephone

Office

G8 R304
To the profile
Bastian von Gruchalla

Student counsellingProgramme study advice Electrical Engineering and Information technology
E-Mail

Telephone

Office

G7 R122
To the profile