Close to the campus and the city centre of BochumResidential accommodation for our students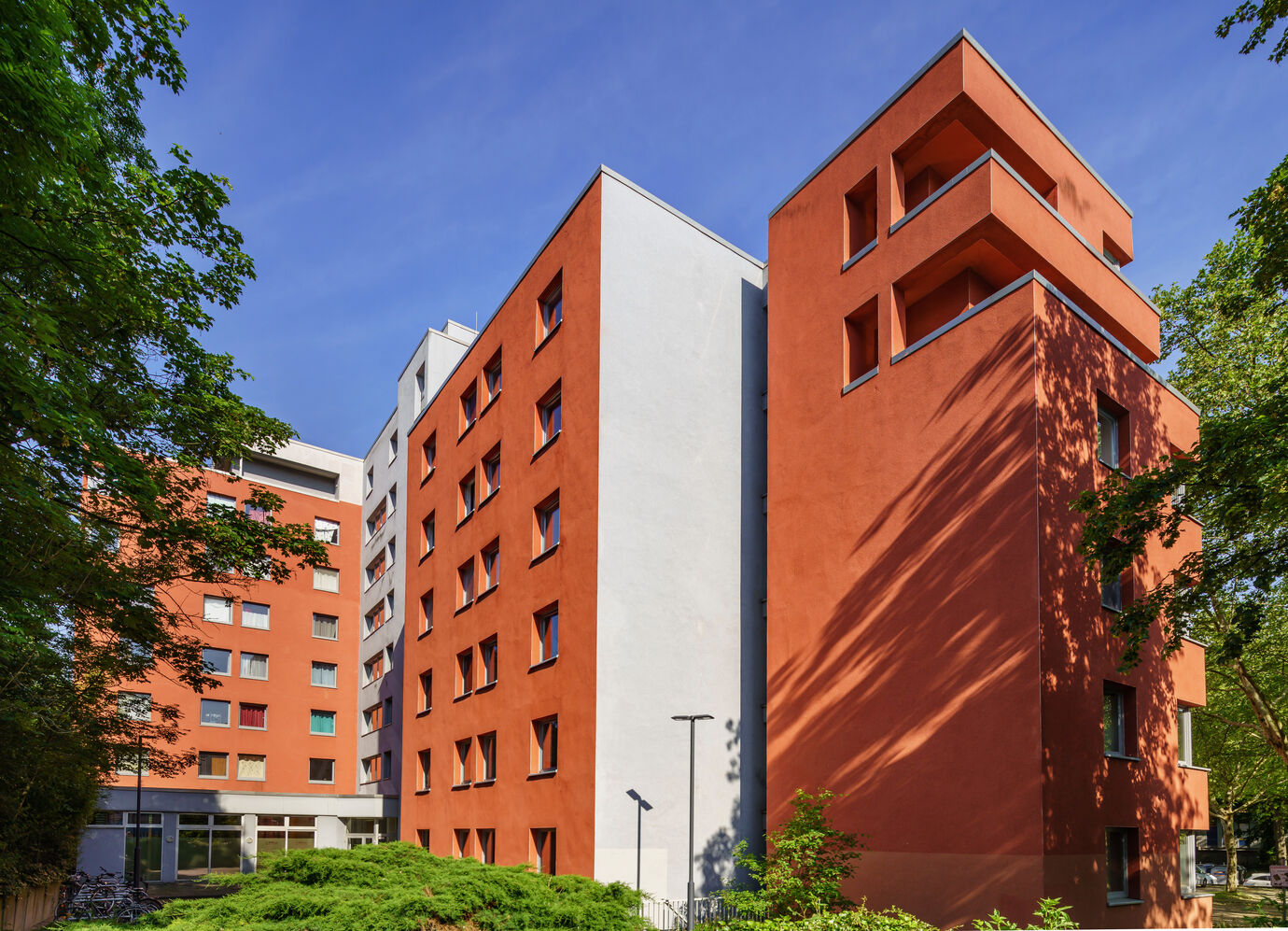 Our residential accommodation is located at Westhoffstr. 15 in Bochum, about 200m away from THGA. There are two options available: flats consisting of two rooms and a kitchenette/bathroom, and single rooms with shared use of kitchen and bathrooms. The rooms are unfurnished.
The rent for a flat is EUR 380.00 pcm incl. bills. Generally, it is possible to share a flat with another student. Details will be specified in the rental agreement. The rent for a single room with shared facilities is EUR 200,00 pcm incl. bills.
The rental prices have been calculated based on a feasibility study and are comparable to rents for flats and rooms of similar standards in the vicinity.
[Übersetzen nach: English] FAQ zum Wohnheim
Contact
Tanja Lichtblau

Administration of Residential Accommodation
E-Mail

Telephone

Office

G1 RK18